Maker Music Festival 2022 Weekend Sessions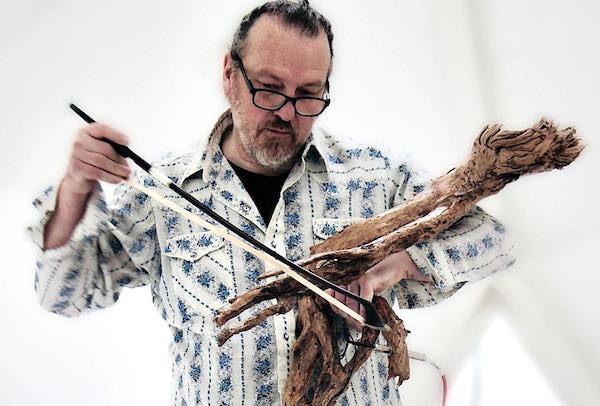 We have some amazing sessions planned for you, everything from workshops, presentations and performances. The performers and presenters are joining us from all over the world and are excited to have the opportunity to share with you. The sessions are in the Zoom meeting format which will give you a chance to interact with the maker and our MMF community. It is a unique opportunity to learn, share and network. And, after the session, if you choose, you can head over to our Discord channel to continue the conversation with the maker and our community.
Check out the schedule below for the sessions that you would like to attend and head to
Eventbrite
to secure your FREE ticket for Saturday, Sunday or both days. Your ticket will include Zoom links.
Enjoy the weekend!
Live Schedule for May 14th and 15th, 2022
Sylvie Robert
connexion avec la Nature grâce à la musique
Saturday
5/14 : 10:30am PST : Performance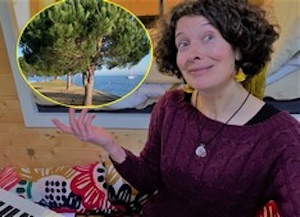 I'm going to share with you different ways to connect with a plant (or a tree). First of all, the plant and I are going to present you a musical duo: I will accompany the music of the plant with my synth. We're both going to improvise right now. I will also play a piece and the plant which will have a percussion sound will harmonize and follow the rhythm. Then I will dance to the music of the plant to which I will have attributed the sound of percussion. To see if we have time for other connections! Can't wait to share this beautiful musical moment with Nature :)
Je vais vous partager différentes façons de se connecter avec une plante (ou un arbre). Tout d'abord, la plante et moi-même allons vous présenter un duo musical : Je vais accompagner la musique de la plante avec mon synthé. Nous allons improviser tous les deux à l'instant présent. Je vais également jouer un morceau et la plante qui aura un son de percussions va d'harmoniser et suivre le rythme. Puis je vais danser sur la musique de la plante à laquelle j'aurai attribué le son de percussions. A voir si on a le temps pour d'autres connexions ! Hâte de vous partager ce beau moment musical avec la Nature :)
Materials:
For my part, I'm playing my synth, a sound system, the 2 devices for the connection with the plant... and the sun :) because I'm going to do this performance outside in the middle of nature!
De mon côté, je prévois mon synthé, une sono, les 2 appareils pour la connexion avec le végétal...et le soleil :) car je vais faire cette représentation dehors en pleine nature !
Brian Alexander
WorkFlows for Artists and Makers
Saturday
5/14 : 11:00AM PST : Workshop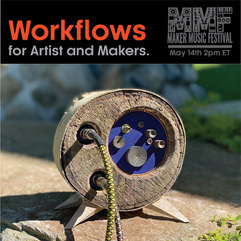 From concept to completion we will examine common pitfalls and obstacles on the path to creating your own instrument, device, or experience. Best practices will be detailed and examples offered at varying levels of scale and complexity with the objective of helping individuals get ideas out of their heads, off the bench, and into their hands.
Materials:
None but optionally,completion of one instrument or device for reference and context.
Israel Peña
Contact mics and cardboards synths
Saturday
5/14 : 12:00pm PST : Performance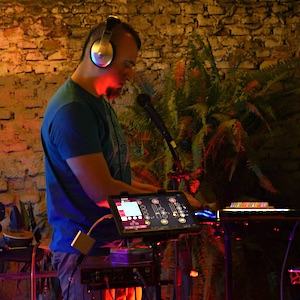 Real time electro acoustic composition with iPad, contact microphones and DIY synths.
Autumn Ate Everything (Ramon Castillo)
Minecraft and Maker Projects at UMass Lowell
Saturday
5/14 : 12:30PM PST : Presentation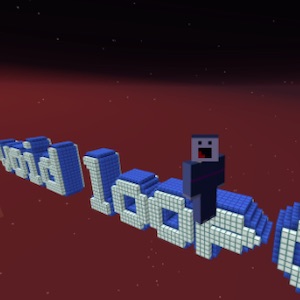 A glimpse into some projects from UMass Lowell Music Department, specifically from the Contemporary Electronic Ensemble.
Some example projects:
-24/7 Interactive Minecraft/Music Installation on Twitch.TV
-The Meteorologist by Ryan Katz
-Minecraft in our curriculum Music and Sound for Games, Music Studies Program, Contemporary Electronic Ensemble, and eventually in the Video Game Ensemble
-Groovecraft by Sean Lavigne
Materials:
Twitch account for chat commands.
Minecraft Java Edition for our world downloads.
Laureano Cantarutti
E.T. calling Circuit Bending
Saturday
5/14 : 13:30PM PST : Presentation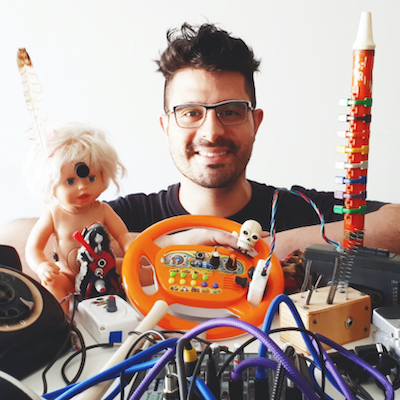 This presentation will be about Sound Experimentation and Circuit Bending in the film E.T. The Extraterrestrial (1982).
Materials:
I'll be using a Canva presentation made by myself with videos and pictures.
Synthia Payne
JackTrip & a metaverse
Saturday
5/14 : 14:00PM PST : Workshop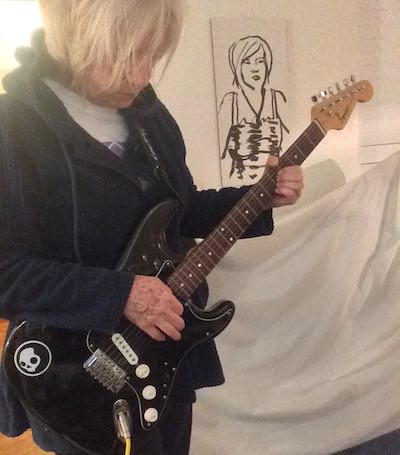 Demonstration on being in a metaverse and running a JackTrip session at the same time.
Materials:
If participating in the workshop, please use a computer with basic gaming-level resources, i.e. dedicated graphics card, quad-core (or more), AND A WIRED ETHERNET CONNECTION is best.
Download and install two free apps:
1. JackTrip:
https://github.com/jacktrip/jacktrip/releases
1b. Windows users also need an ASIO driver. If using an external audio interface, check manufacturers webpage for ASIO driver download. Otherwise, download from
ASIO4ALL.org
(be careful to click only on the ASIO4ALL app download - there are a lot of ads.)
2. Sinespace:
https://sine.space/
Sign up, download and install Sinespace
Laikabot
Laikabot laikamaker
Saturday
5/14 : 15:00pm PST : Performance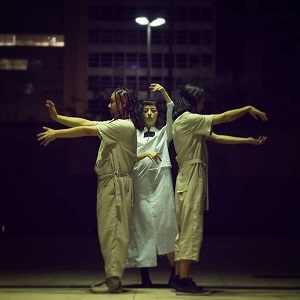 Musical performance showcasing some instruments made by Laikabot.
Materials:
No extra material needed, just watch! We will do a live performance playing songs (probably 3 or 4).
Sudhu Tewari
modified guitar demonstration
Saturday
5/14 : 15:30PM PST : Other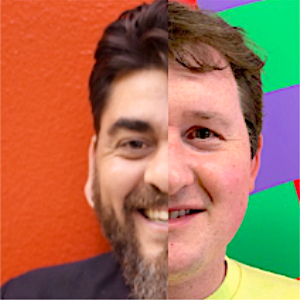 Sudhu Tewari
Matt Robidoux
2021
Prepared Guitar Ensemble is an ongoing collaboration with Creativity Explored, San Francisco, CA.
Just before delivering all of the modified guitars, Matt and Sudhu had a quick recording session, improvising in conversation on all the guitars they had created.
There's something special about the first time an improvisor encounters a new instrument.
This unique moment never happens again, so we are glad to have captured some of these "first meetings" in these sessions.
Materials:
This session is pre-recorded.
Kazuhiro Nishiwaki
Tatami Band Performance
Saturday
5/14 : 17:00PM PST : Performance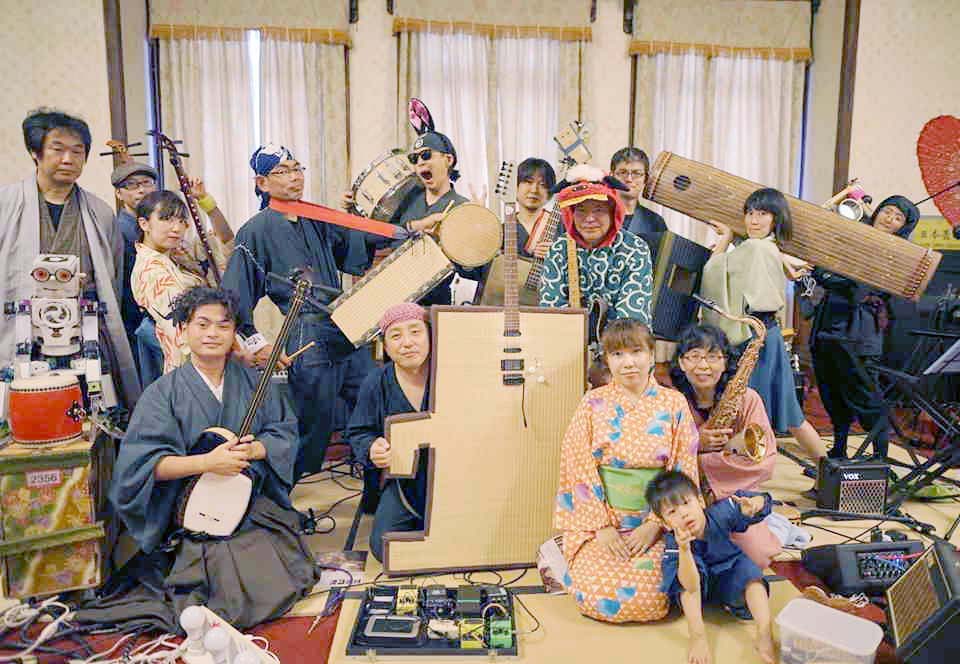 We will show and play musical instruments made using tatami mats, which is a unique Japanese rug.
Captain Credible
Micro:bit orchestra, with interactive Jam
Sunday
5/15 : 09:30AM PST : Other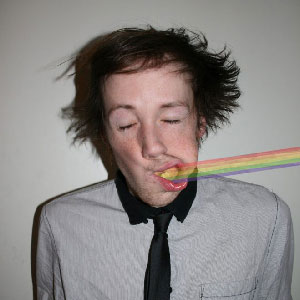 (performance + interactive + presentation) Go to www.captaincredible.com/ST2/ and make some sick beats that will be played by my robot-drums while i jam along and play music on my portable wireless micro:bit robot orchestra. I'll also demo the work in progress synthesizer extension running on the microbit and talk about how I like to teach programming and electronics through the desire for creative artistic expression.
Materials:
www.captaincredible.com/ST2/
OK Go Sandbox
"A Music Educator's Tour of Maker Music Festival"
Sunday
5/15 : 10:00AM PST : Presentation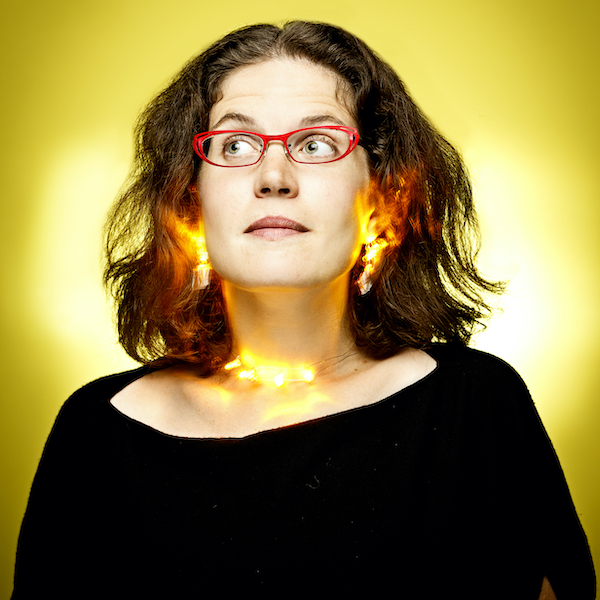 Join Dr. AnnMarie Thomas, the director of the University of St. Thomas Playful Learning Lab, and these amazing educators; Alyssa Eggersgluss, Allyson Rottman and Bridget Zenk for a guided tour of the MMF where they will be highlighting a few projects that have great potential for use in PK-12 music classrooms.
We will have an interactive chat about ways to bring more Making to Music! Music Educators and Instructors are encouraged to join this session.
Materials:
Bring anything you would like to share.
Daniel
flairdrum concert
Sunday
5/15 : 11:00AM PST : Performance

Stop for a moment and take a deep breath ... the sound artist Daniel Bornmann together with Soleika invite you with their own compositions on the flute and the flairdrum, a unique and self-developed instrument out of pressurized PET-bottles.
Materials:
Enjoy our session, and to stay connected, follow us on Instagram: @flairdrum or visit our website:
www.flairdrum.com
Miguel Cortés
Postcards out of lockdown
Sunday
5/15 : 11:30AM PST : Performance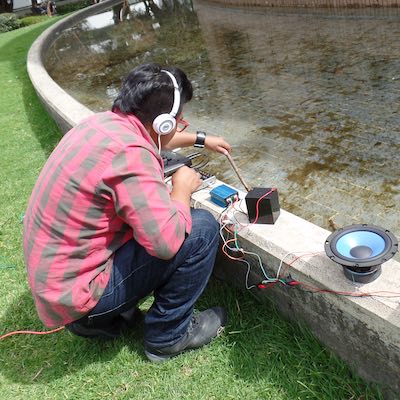 Postcards out of lockdown/postales fuera del confinamiento
Telematic listening to a soundscape, making it possible to listen live to elements of the surroundings of the city of London, Ontario, Canada. This work is the result of listening to a neural network and deep listening of people in the environment during the confinement between Sandra Fuya, who has lived in Ontario for two years, and Miguel Cortés, who lives in CDMX. Who shared panoramas as postcards in audio track that mixed shots made by drones and others made at home from the window or from micro-acoustics (cans, jars, closet and bottles). The work is focused on listening to data and soundscapes mediated through different micro-objects.
Miguel Cortés and Sandra Fuya have engaged in a conversation for 10 years on the meta-reality of the sound world - about how facts transform discourse and how words replace the truth. In this sense, their collaboration is concerned with intervening in architecture and bodies in the psychoacoustic space, deconstructing the hegemonic discourse that gave rise to the architectural project, which often forms and deforms the psyche of the individual.
Pablo Benjamín Nieto Mercado
LLE
Sunday
5/15 : 12:00PM PST : Performance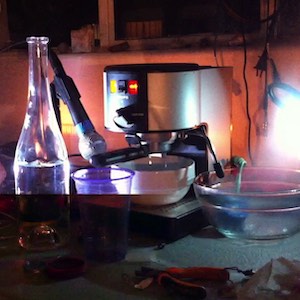 Is it possible that a single force, life is transformed into energy of such diverse orders, all because of the varied structure of the organs?
Water as a means of transporting life transmutes its physical structure upon receiving the impulse of an external force. The temperature as a modeling force of life shows in a neutral state to the water in liquid form. In its active polarization the transformation of the liquid becomes a solid conglomerate of crystalline structures that house the penguins. On the other hand, in its passive polarization the water distends its physical structure by becoming steam that, driven by the force of the wind, travels through the dome of the cotton-shaped balloon, watering everything that crosses it alive.
LLE focuses its show on audiovisual improvisation with electromechanical devices such as an espresso machine, interacting with water, a process beyond the typical concert listening experience.
Absolute encounter with the physical power of liquid transmutation vibrating the environment, the air and your body.
Materials:
NONE
Lizeth Ruvalcaba
Vocal Live Looping
Sunday
5/15 : 12:30PM PST : Performance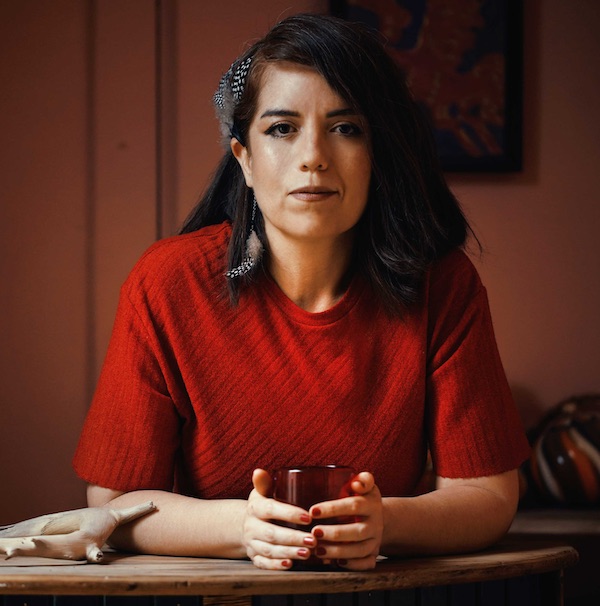 A live presentation of my songs arranged for solo vocal live looping and banjolele.
Daniel Schnitman
Deep Constructionist Practices: Maker Music Educational Opportunities
Sunday
5/15 : 13:00PM PST : Presentation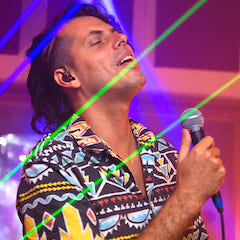 The Maker Musical field, albeit on a continuous rise, has already attracted a large number of highly talented people aggregating an assortment of epistemologies.
A deep pedagogical outlook may contribute profoundly to our practices and expand its relevance in society. With this in mind, investigating together and applying Constructionism, Seymour Papert's learning theory, to Music Maker Practices can generate new approaches.
Materials:
Your thoughts and insights.
Guillermo Doylet Larrea
Vactrol Stars
Sunday
5/15 : 13:30PM PST : Performance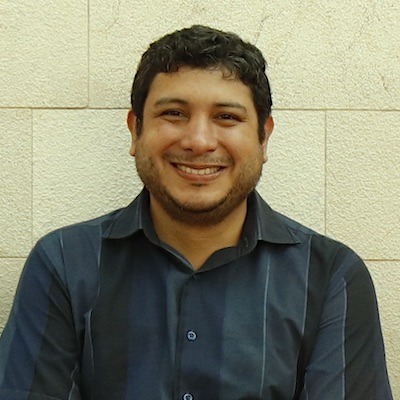 I´ll use various toys and intervened old hacked technology to be voltage controlled. The musical composition will have severals parts from ambient drone to rock.
Laureano Cantarutti
Polarity's Principle (Hermes) - Law Cant & Valentina Martinez Gallino
Sunday
5/15 : 14:00PM PST : Performance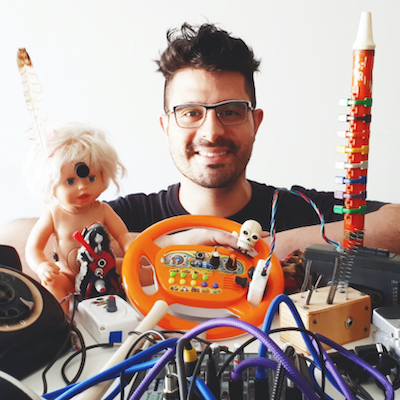 Circuit Bending and electronic music by Laureano Cantarutti in conjunction with digital painting by Valentina Martinez Gallino.
Music and painting evolve together, at the same time, complementing each other.
Materials:
We will be using OBS to blend the music performance and digital painting screen.
Bradford Reed
Visit to Grand Gulch - Bradford Reed and his Pencilina
Sunday
5/15 : 14:30 PM PST : Performance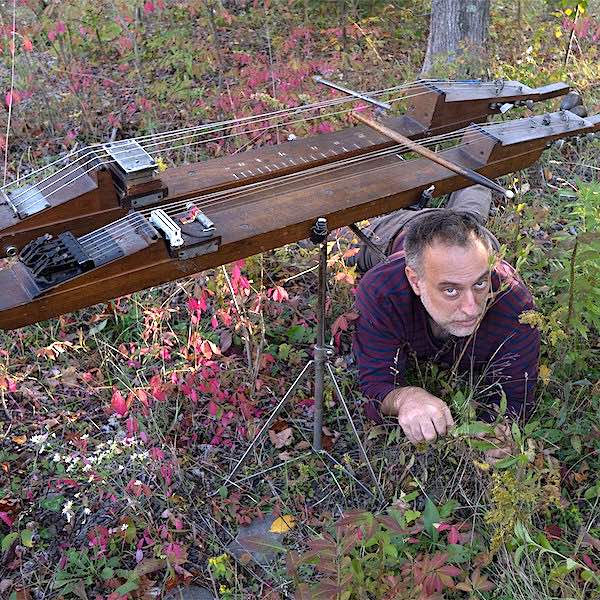 I'm using the pencilina and words to describe aspects of a desert trip I took a few years ago. This is pre-recorded because I'm traveling.
Materials:
This is pre-recorded
Paolo De Silva
Synthramuros | Manila, Philippines
Sunday
5/15 : 15:00 PM PST : Performance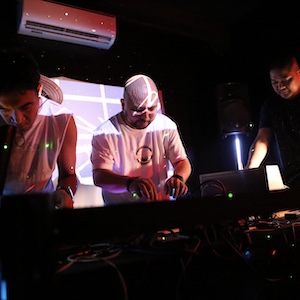 Live performance recorded last May 1, 2022 at Leisure HQ, Makati City, Philippines.
Artists:
Mark Rambo, Paolo De Silva, Abstract Grid
Instruments used:
Hand-made Synthesizers using recycled materials from old electronic appliances + Eurorack modular synthesizers.
Materials:
N/A
Uncle Anus
Uncle Anus
Sunday
5/15 : 15:30PM PST : Performance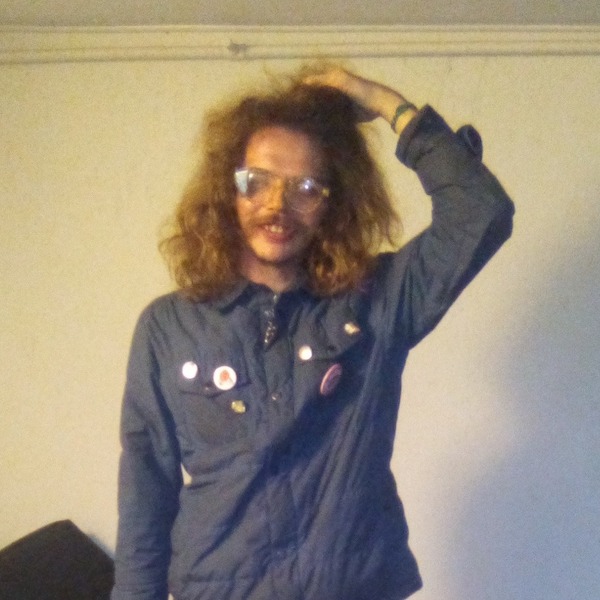 Going to play a set with other members if they're free or go solo if not
Materials:
Nothing in particular
Kaon'CPT
Perripplayear & As of so Little Space
Sunday
5/15 : 16:00PM PST : Performance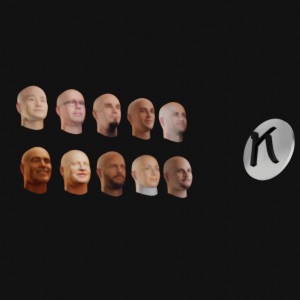 Performance of "Perripplayear" and "As of so Little Space". Both performances will be hosted in the same Mozilla Hubs space.
Materials:
The participants only need to use their web browser (or a VR headset if they have one and if they prefer). The experience works best in Mozilla Firefox.
Mariano Sosa Alvarez
Mariano S. Alvarez
Sunday
5/15 : 16:30 pm PST : Performance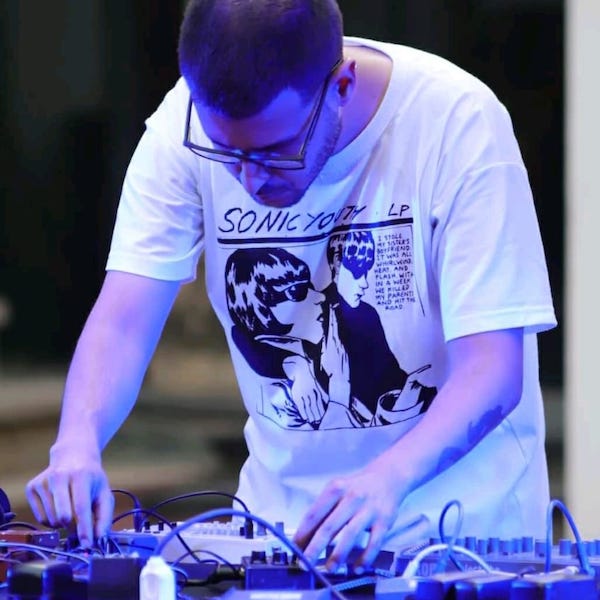 Would be playing a couple of tracks in the vain of the video premiered yesterday so it would be kind of noisy, percussive, electronic and kind of dance, ritualistic music.
Materials:
not needed
Tetsuji Katsuda
Musical Robot Performance
Sunday
5/15 : 19:00PM PST : Performance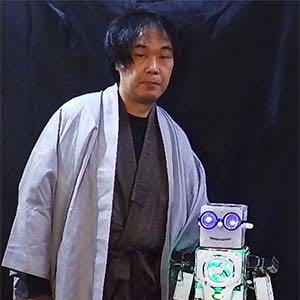 4 or 5 robots play musical instruments. They play desktop bells, sing by voice synthesis, and so on.