The Pluralistic Soloton Orchestra
A piano in the center of an installtion with 45 other instruments. They are all attached to the keyboard with cords and can be played.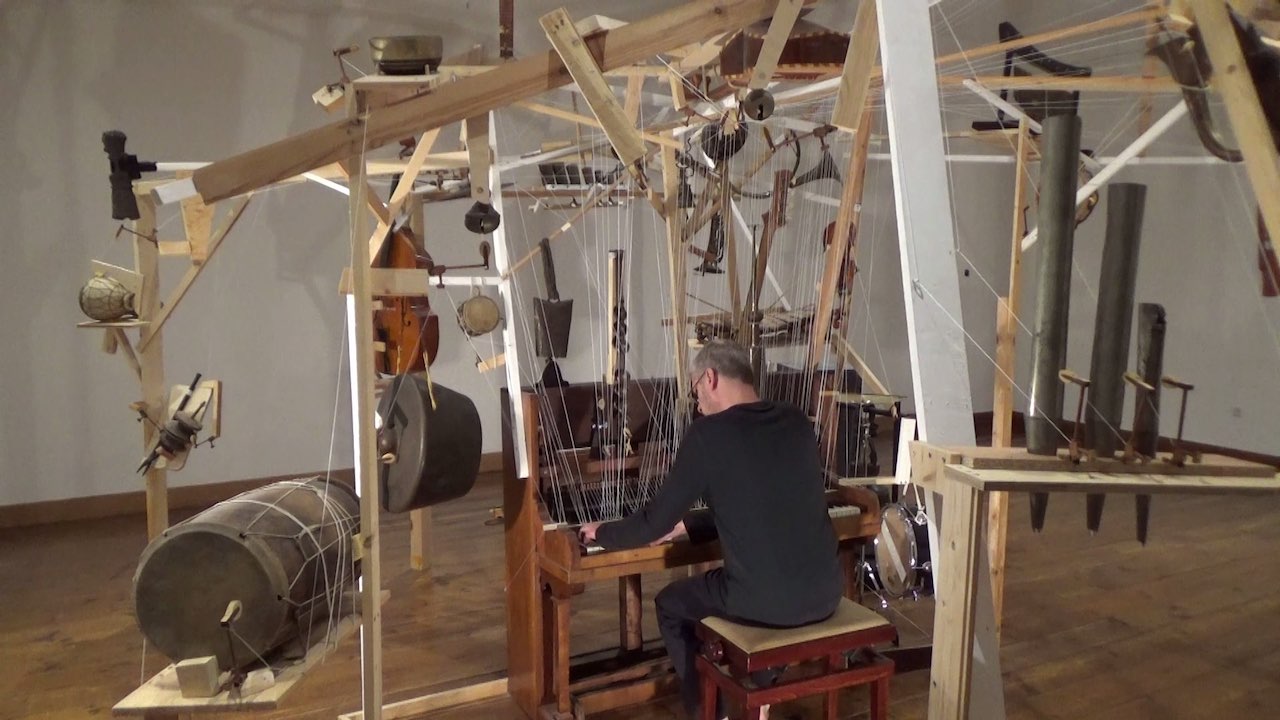 To realize this project, I was given instruments from the Hans and Hede Grumbt collection, which is kept in the musical instrument museum Haus Kemnade in Bochum.
Each key of the piano is assigned a specific sound of a musical instrument. For example a javanese gong, an african balafon, gamelan instruments, various drums, cymbals, bells made of wood or metal, a bone chain, a kalimba, and a wide variety of stringed instruments are used.
The diverse, pluralistic orchestra can be controlled centrally via the piano using cord connections. Each musical instrument involved is limited to a monotonous sound when it is struck with a small piano hammer. But they can played together and a many-voiced edifice of sound can be created.
Frequently Asked Questions
What inspired you to do this?
For this installation I was given the opportunity to use musical instruments from the archive of the musical instrument museum in Bochum - Haus Kemnade.
How long did it take to make it?
Two weeks for the installation and around 5 days for the film.
How long have you been doing things like this?
since 2014
Have you done other things like this?
yes, watch here:
www.albrechtfersch.de
www.youtube.com/channel/UCo4OSC1h8yFfHb0AtQ4nCNQ
www.instagram.com/albrechtfersch
Are there plans available to make this? Do you sell this?
I'm always ready to build something similar again
What's next?
film about my current project:
www.youtube.com/watch?v=GdFiqpwUghY&t=4s
Albrecht Fersch : artist musician poet inventor author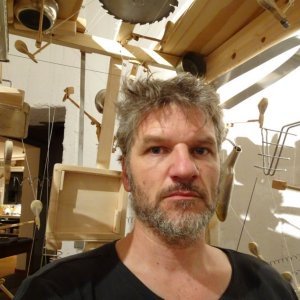 I'm looking. I'm listening. I am researching. I am in love. I'm amazed.
Connect with Albrecht Fersch