Silverware Silver Tone Box Guitar
Two broken guitars mashed together to make one functional guitar.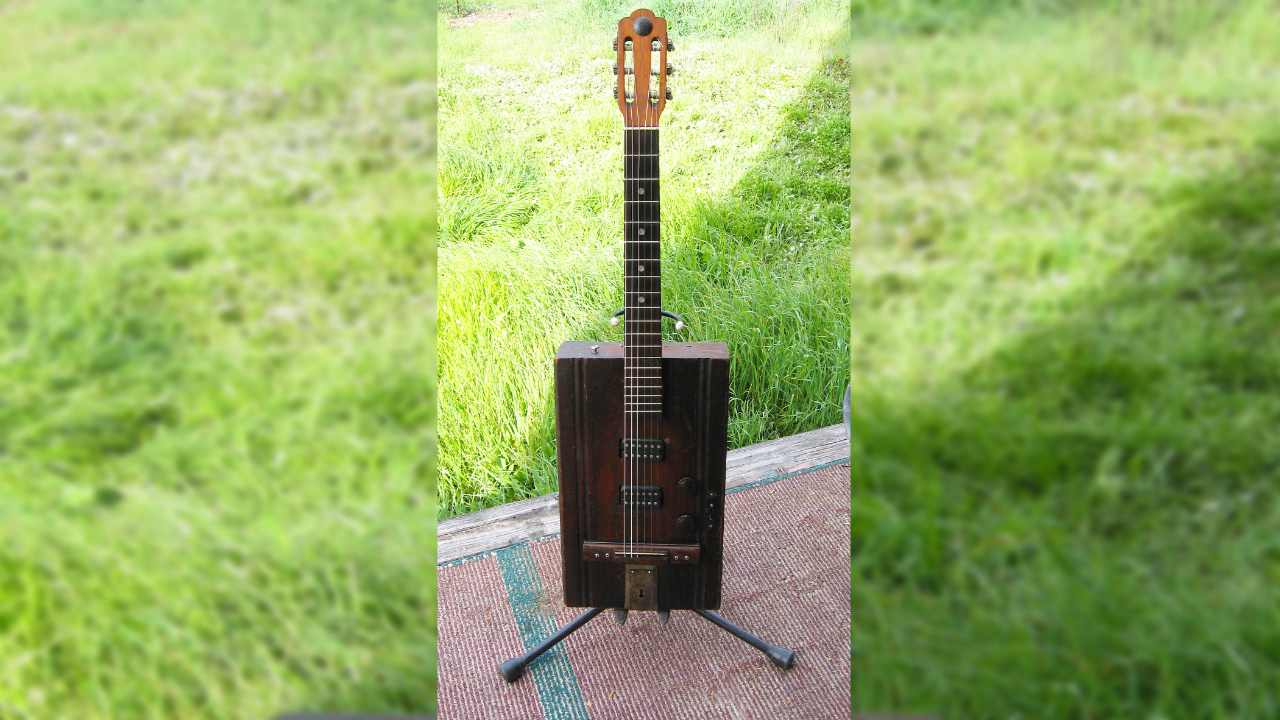 Reimagining of two broken guitars, one acoustic and one electric, and one old antique silverware box.
Side story
When a family heirloom came to me I was at first unsure what to make with it. The Silverware Box is surely an antique and may well be 95 years old or more. I finely decided to try my hand at another musical instrument. This way I might conjure up some old ancestral sounds from history. I utilized the antique heirloom as the main body of the instrument and really enjoyed the tone and sound it would make, thus the title: Silverware Silver Tone Box Guitar. Currently it is the most recent sound instrument I have made.
Monty Monty : Sculptor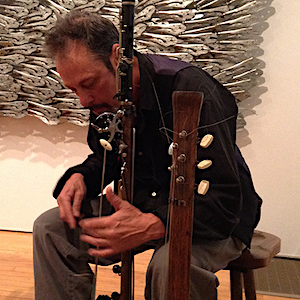 Champion of recycled and castaway heirlooms, assemblage artist Monty Monty is known mostly for his whimsical and magical sculptures. His assemblage art has often crossed over into the realm of musical instruments and his music has been described as "A cross mix of exploratory electro-eco-blues and sci-fi sound tracks that engage the senses".

Monty enjoys an occasional gig at parties and special events. He lives and maintains his art studio in Northern California where he continues to explore new ways to create and make music from old things.
Connect with Monty Monty