Pyera
Pyera is an interactive acoustic installation, inspired by savoyard "tapets".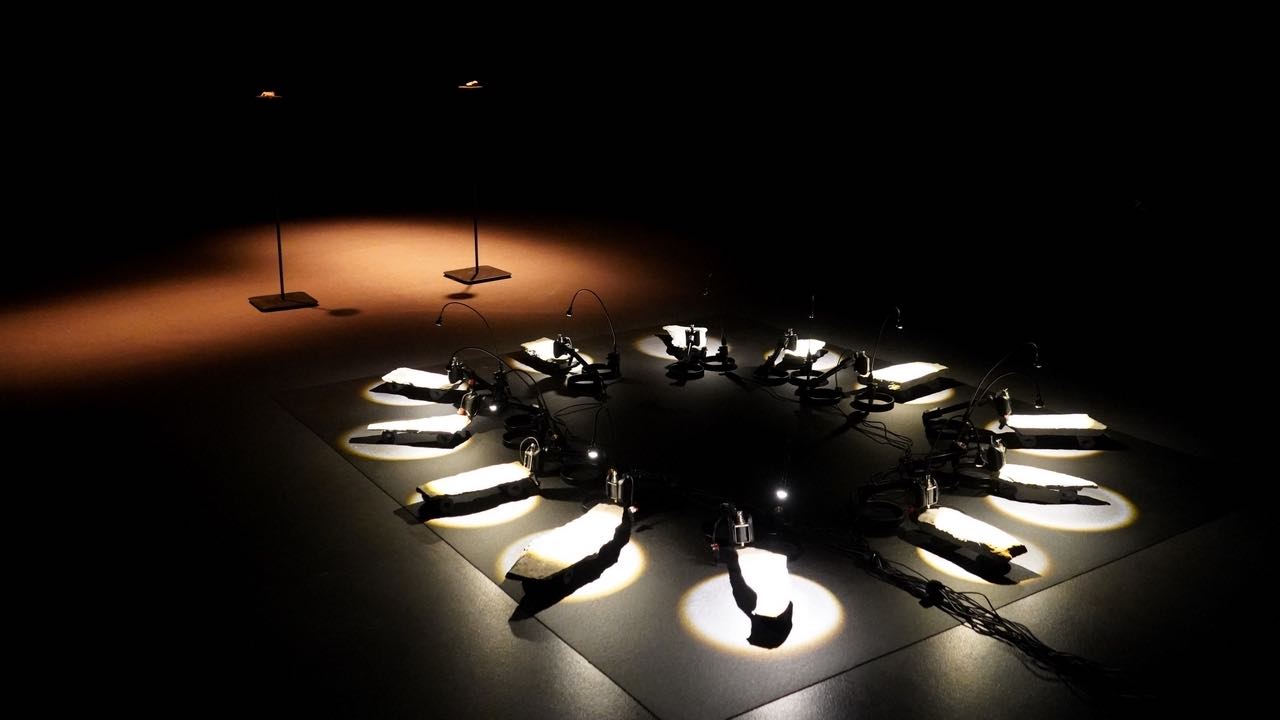 This is the outcome of 3 years spent harvesting in the family estate over 250 "sounding" slates, ordering them by notes and by resonance quality. This lute-making work enabled the creation of a 12 notes instrument, with a large tone diversity. The stones have their natural tuning wrench, without any digital retouching. Organised in circle their sound naturally launches itself into space.
Pyera is inspired by savoyard "tapets", which are slates hung on fruit trees and on which a pebble taps randomly as the wind whirls. Participants play the instrument by making contact with two pieces of native copper minerals, and though skin-to-skin touch between themselves. The slates are like people from Savoy, stubborn but lovely. The musique runs from simple melodies to unrestrained breakbeat rythms and is inspired by the random performance of traditional "tapets" when nobody plays.
This creation is fit for all publics, from 1 to 80 participants. It is an invitation to create together, to unpretentious enjoyable moments.
traversaz : musician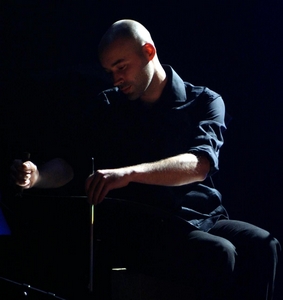 musician, piano teacher, human.
I'm a music teacher and like to explore : music, visual, dance... I'm using my works with my students.
I'm working with several artists, sometimes for tv too.

Serendipity and instinct are at the hearts of my work.
Connect with traversaz