Interstellar Bone Collector
A performance featuring circuit bent Yamaha PSR14 and PSR41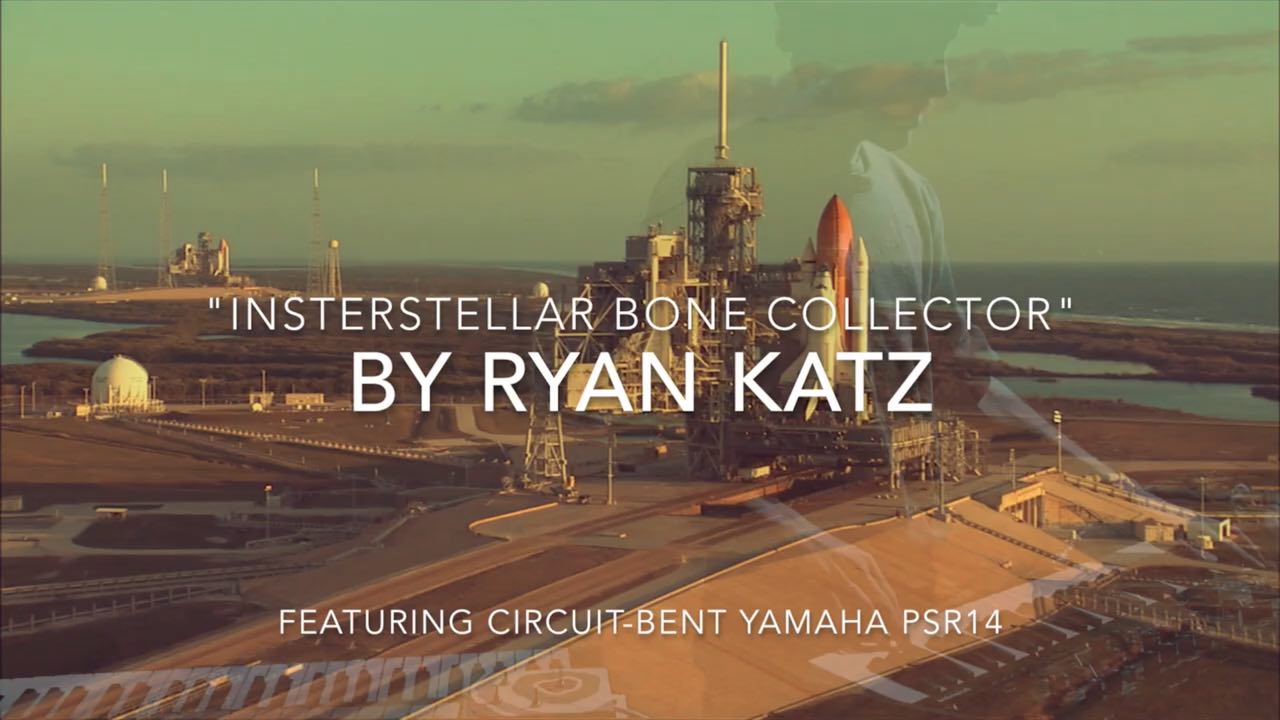 Written and performed by:
Ryan Katz (Circuit bent Yamaha PSR14 and PSR41)
Aaron Brown (Korg Prologue)
Travis Nelson (Guitar and effects)
Engineered and Mixed by Ryan Katz for the UMass Lowell Contemporary Electronic Ensemble
Curator note
Maker Park Radio is a volunteer-run, non-profit community internet radio broadcasting from Staten Island, NYC. MakerParkRadio.nyc is dedicated to providing free music and live arts programming 24 hours a day. They reached out to a few of our MMF makers and engaged in conversation around the maker, their project, their inspirations and more.
DJ Jim Murphy (@onetimeforyourmindradio) Meets the Maker Ramon Castillo (@autumnateeverything) - recorded live Monday, May 16th, at 11:00am ET - check out the INTERVIEW.
https://livestream.com/makerparkradio/makerparkradio/videos/231157490
Ryan Katz : maker, composer, performer
Ryan is a Sound Recording Technology major at UMass Lowell.
Connect with Ryan Katz
How I can help you:
We can entertain you with thought-provoking concert programming. Contact us if you want to discuss collaborations between September and May.
How you can help me:
Ryan can be found on Instagram @hottakerecordingco
Check out our department media at
youtube.umlmusic.com
Instagram:
@cee.at.uml
@umlmusic