ERA GELDES
Live online concert of the supersonic weirdo Era Geldes (the era of the money): with my self build instruments you are welcome to be carried away to save the planet from our culture.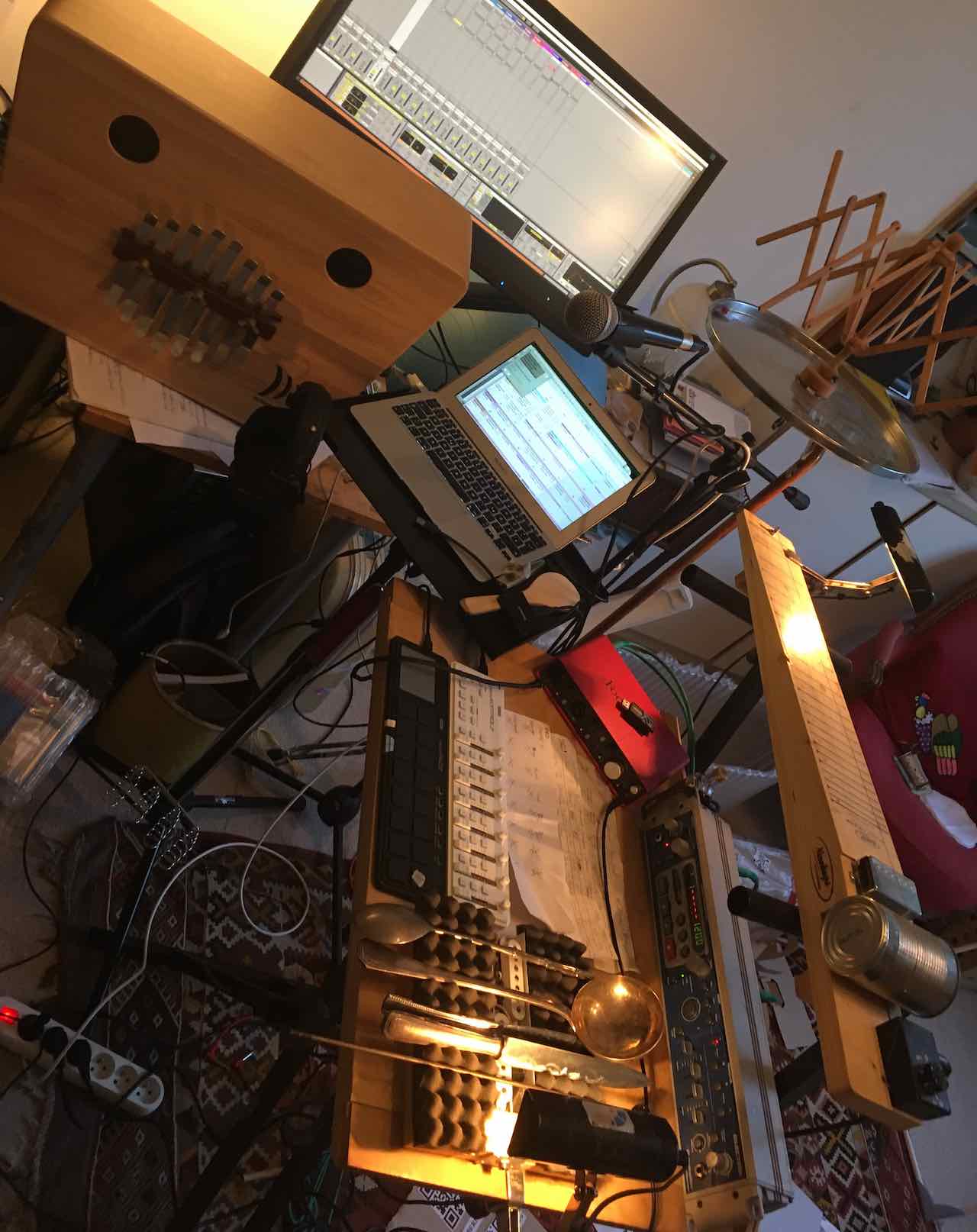 Hacker of life as a miracle, activist through reimagination. Passion fruit shakers, 12-string zitar, boom balls, cutlery church bells... these are some of the instruments I built. I look for special objects that help telling a a story and amplify them, like fans, plastic, ice, screws. I sample fridges and frozen rivers, do field recordings of singing caves, but at the center of creation is the recycling of texts: philosophy, recipes, articles, poems: and to perform all this live. I do this solo, in collaborations and commissions and always for You!
I plan to give you a live insight into my work here, a small concert, with a QA here or on Insta. You are also welcome to a songmaking hacking workshop in my project potato-> potential here, just sign up for a call and mention makermusicfest:
https://www.berkenhoffsiegwald.com/garten
Side story
Hacking texts is my mission. Making a songing-experience from collection of vovels like the Labour parties manifest or Elvis Presleys most loved cooking recipes. Early on I started understanding through song making- like out of theory studies at Uni. On the last day before the first lockdown in London I played with the Hackoustics at the most honorable Union Chapel. Today I am happy to be back in this house, hearing all the quirks that show: invention is our core and thrives!
Being in the process of making and inspired is really needed in the new situation we all, and we as artists especially are in. All the mechanisms and tools used to create might be on hold, hard to access or even prohibited. Finding a motor that drives you, finding a platform and an audience again has been a challenge for me, a contact and stage driven being. I am happy to challenge myself today in opening my world to you, to also open a door for me. Welcome!
Frequently Asked Questions
What inspired you to do this?
Sorting life really... Hacking it into interesting bits to examine and, by adding Fluxus and diverting coherence, finding traces of the inexplicable that gives us so much joy.
How long did it take to make it?
I can work fast and I take my time- really developing and researching for a songlandscape can take months. And, although I publish and perform, most pieces will still develop further.
How long have you been doing things like this?
Twenty years. And I am so proud I managed to make (a small but sustaining) living from it, despite all the obstacles- like being female, recognition of art as a profession... (and it comes with so much admin!)
How much did this cost to do?
I really don´t wanna know.
Have you done other things like this?
Hell, yeah! Lot´s
What did you wish you knew before you started this?
How brave you can be!
Are there plans available to make this? Do you sell this?
I often help others getting live, performing, or I offer composing for newly invented instruments, as they really need to be played and explored! Plus offering vocals, off cause.
You are welcome to get to know me on Insta, Soundcloud and my weppage or on Vimeo if you´re rather into performance.
What's next?
In the moment I develop a virtual place, where you can become a part of my song-landscape. Where you can visit, listen and contribute. And meet others that do so too.
Resoures?
My network is my family and a big source of inspiration. The biggest resource are usually libraries, events, looking at the life going on- just that since a year...
Ana Berkenhoff : Song hacker, Composer, Vocalist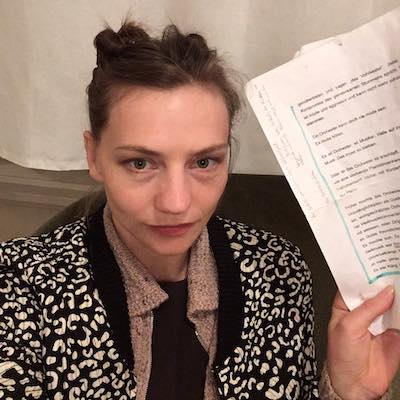 Ephemeral sonic experiences are my expertise= performance. With a background in music-theatre and choreography, for me music is a live event and a listening event. I am a member of a Pauline Oliveros deep listening group and assosiated with the Hackoustics. Musique concrete, middle eastern storytelling, kraut & punk drive my creations of sonic song-landscapes. These I perform with my homemade instruments, other custom or new makers instruments, my own samples, field recordings and voice. Witnessing the planets destruction and empowerment are the creative motors of my creative endeavours right now.
I usually perform regularly in both the UK and Germany and made appearances on Radio 3`s Late Junction, BBC introducing, Radiophrenia Glasgow... and received a special mention from WISWOS woman in sound.
Beside my own (tree-trunk-bass, passion-fruit shakers..) I play instruments by a few makers, some of which are represented here like the Flairdrum, mini-mu, microphonic soundbox and my self-build Yury Landmann 12-string Homeswinger and Steel On Foam. In the lockdown I started hacking kids toys and am about to put a Jaspers Wasp Synth together at home. I love creating for inventors and lockdown has highlightened the value of collaboration. Old page:
www.anaberkenhoff.com/music
Connect with Ana Berkenhoff
How I can help you:
adding vocals, coach your performance, songwriting workshops, experimental radio, composing for your new instruments
How you can help me:
follow me online, come forward with a collaboration, say hello, order an album, come to my concert!
If you like this project, please make a small donation to the artist.