Bodyharp
Bodyharp, a movement-based musical instrument, borrows musical gestures from string instruments and extends them with dance gestures.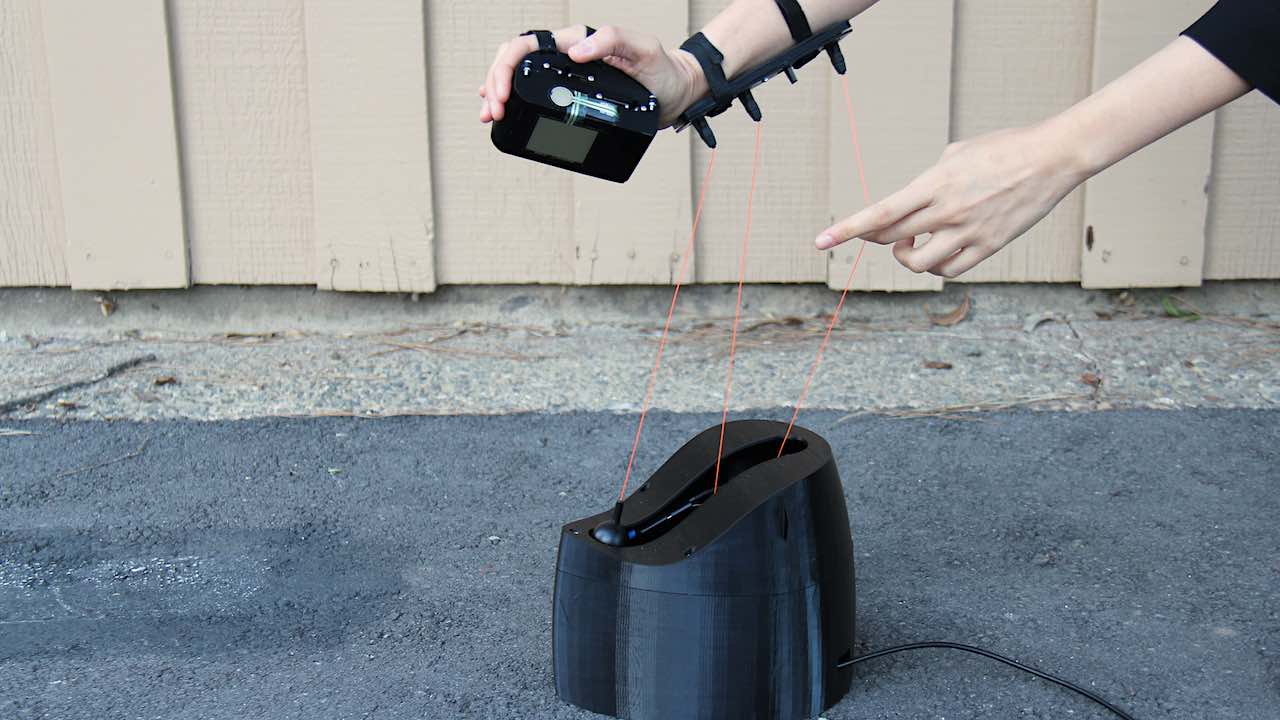 Bodyharp creates a body-to-instrument connection by physically extending the musical instrument with the musician's body. It encapsulates two gestural domains of nuanced musical gestures such as string and electroacoustic instrumental gestures and expressive body movements such as dance gestures.
This instrument simultaneously realizes two ways of thinking of an instrument: as an object that the body acts on and as an extension of the body. The instrument's strings attach to the wearable part and connect the instrument body with the musician's arm. This connection allows the musician to create sound in two ways: by plucking or stretching the strings with the freehand or by moving the attached arm. Due to these flexible strings, the musician can manipulate the height of the instrument as well as its shape. The hand controller encapsulates the main circuitry and sensors such as touch buttons, force-sensitive resistors,gain and note duration control sliders, and an accelerometer. The controller allows the musician to control more nuanced sound effects and articulations with finger and hand gestures, contrary to larger gestures of the string interface.
This duality simultaneously encourages active movement and active listening, leveraging choreographic explorations for creating sound or compositional approaches for creating movement.
Both the instrument body and the hand controller are prototyped using 3D printed parts.
Frequently Asked Questions
What inspired you to do this?
The physical limitation of traditional instruments both in terms of gestural interaction, the performer's kinesphere, and expressivity through body movements inspired me to design the Bodyharp.
How long did it take to make it?
The first prototype was designed in 2018 over a 3 weeks period.

The second prototype, presented here, was designed over a 6-7 weeks long period, considering the Covid-19 related delays and restrictions.
How long have you been doing things like this?
Since 2018. Approximately, for 3 years.
Have you done other things like this?
Yes, I have built other gestural wearable controllers or movement-based interactive systems.
Are there plans available to make this? Do you sell this?
I would be happy to make it available for performers, composers, or choreographers who are interested in performing with it.
What's next?
More performances with Bodyharp!
Doga Buse Cavdir : Designer, Researcher, Musician, Movement Artist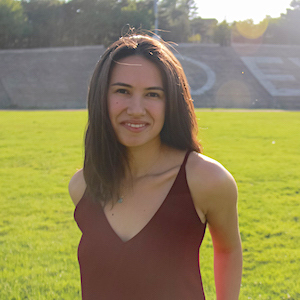 I am a Ph.D. candidate at Stanford's Center for Computer Research in Music and Acoustics (CCRMA). I design movement-based musical instruments for increased accessibility and inclusion. Part of my research looks into new instruments and performance practices that offer shared tools, vocabularies, and spaces for diverse abilities and skillsets.
My research has received awards from international conferences and my work is featured by Bay Area-based arts centers like Center for New Music and Temescal Arts Center. As a performer, I play movement-based musical instruments and piano. I perform with interdisciplinary female-identifying artist group fff (
https://fffensemble.wixsite.com/music
). My work can be found at
https://www.dogacavdir.com/
.
Connect with Doga Buse Cavdir
How I can help you:
I would be happy to share this or another version of the instrument with dancers, movement artists, composers, or choreographers who want to explore new performances.
How you can help me:
I would appreciate any collaboration ideas or proposals. Also, all design (hardware and software) suggestions are welcomed.