7pm Cheer
Pam Fleming made a habit during lockdown of playing for essential workers in her neighborhood at 7pm.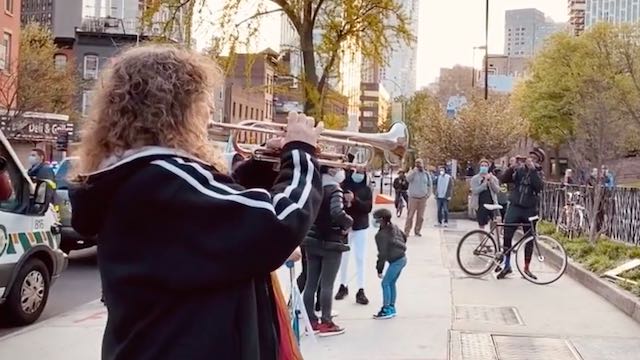 As part of our nightly 7 O'CLOCK CLAP, BANG and HOOT for ESSENTIAL WORKERS, Pam ventured down to our local Brooklyn Hospital to help uplift the medical staff there. It's quite a scene with all the fire engines, ambulances and police cars lining up outside the hospital cheering with their sirens and horns. When it quieted down, Pam played Leonard Cohen's song Hallelujah. She was so touched when the hospital workers started to sing along with her.
Curator note
Thursday night, 7pm Eastern
Pam Fleming : Trumpeter & Composer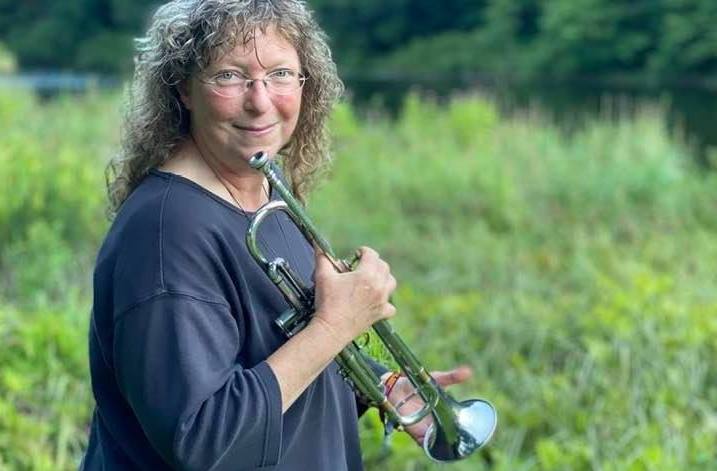 Pamela Fleming is an exceptionally emotional and liquidly lyrical trumpet / flugelhorn player and composer. In 1991 she formed her group, Fearless Dreamer. Their self entitled debut CD has to be heard to understand the complete scope of its wondrous musical journey. The music of Fearless Dreamer explores the spectrum of all human feeling from "trance to dance". Pam's voice adds an additional texture to the moody dreamscapes she weaves. Her original compositions are sure to transport your mind to another place in time.
Connect with Pam Fleming