3 cycles
Improvisations on musical patterns written with tidalcycles manipulating a combination of homespun and open source synthesizers.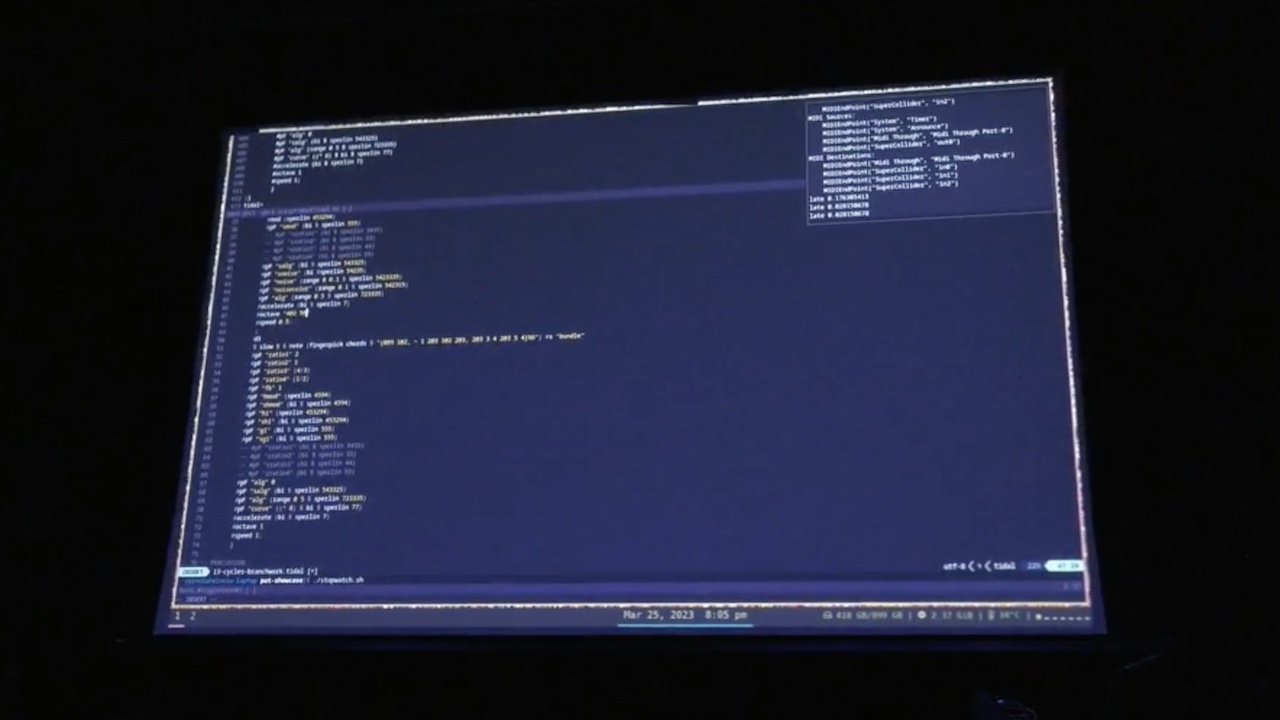 3 cycles is a set of live-coded improvisations on musical patterns performed with the tidalcycles pattern language. It uses homespun synthesizers made in FAUST and Supercollider as well as algorithms from Mutable Instruments' plaits, braids, and clouds. I like to start with some code on the page and then see where it takes me.
This composition began as a part of the Digital Sound Synthesis course taught by John Granzow at UM as a way to use the synthesizers we were learning to make in the FAUST language. There are 3 patterns that serve as anchors for the structure of the piece. How one moves to the other changes every time. I hope you enjoy it.
Curator note
The University of Michigan Department of Performing Arts Technology integrates the study of music, engineering, and allied arts in a close-knit, collaborative environment. The inspiring and accomplished faculty are internationally renowned scholars, teachers, artists and practitioners.
David Minnix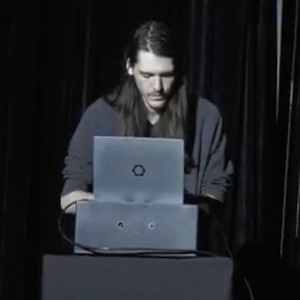 I am a musician, artist, and software engineer based in Southeast Michigan. I love to make music, art, community, and technology with which to make music and art. I am currently a graduate student in the Performing Arts Technology program at University of Michigan. I am interested in learning to create more sustainable ways of making electronic music - ways that serve the communities they grow out of. I hope to one day make a digital musical instrument that is cherished the way we cherish old guitars and violins.

I am a core organizer and member of North Coast Modular Collective, a non-profit community organization that seeks to increase the skill, knowledge, and accessibility of electronic music artistry through the development of music, instruments, and community.
Connect with David Minnix